Space: 1999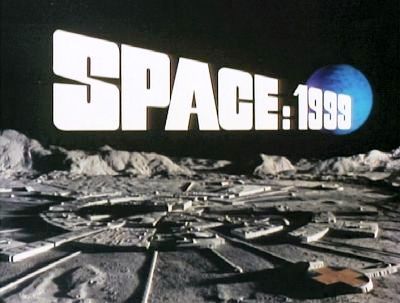 As a kid, Space: 1999 inspired me - and sometimes scared me.
Back in the days, I watched as many episodes as possible, religiously waiting for the next episode to be aired.
I don`t recall watching the first episode. I have now, thanks to the Internet.
Here is what I noticed:
the first season was aired in 1975
it was a co-production of the British ITC and the Italian RAI and this might explain why it was aired in Italy
as a teenager my US friends had never heard of it, now I know why (1)
the moon was shot off orbit by the explosion of the nuclear waste stored there from earth
handheld communicators were small, black and white, TV like screens that also acted as remote controls
lunar gravity seemed to be valid only outside the base, inside the base it was earth like gravity
I watch it in English now. I don`t think I spoke one single English word then
(1) unreal that back then I could not Google for it and show it to my US friends.